ChickQueen's Sensational Oakville Grand Opening Shakes Up the GTA Fast-Food Landscape
OAKVILLE, Ontario, May 12, 2023 (GLOBE NEWSWIRE) — ChickQueen, the fastest-growing fast food franchise in Greater Toronto Area (GTA), has marked a historic day with the grand opening of its third location in Oakville. The local community flocked together in record numbers, creating an electrifying atmosphere that was nothing short of a poultry party.
On a day that saw the sun rise on an incredibly long queue of enthusiastic patrons, ChickQueen proved once again why it's the fastest-growing fast-food franchise in the region. The grand opening was a resounding success, a testament to ChickQueen's unique combination of delectable offerings, unmatched service, and an unwavering commitment to the communities it serves.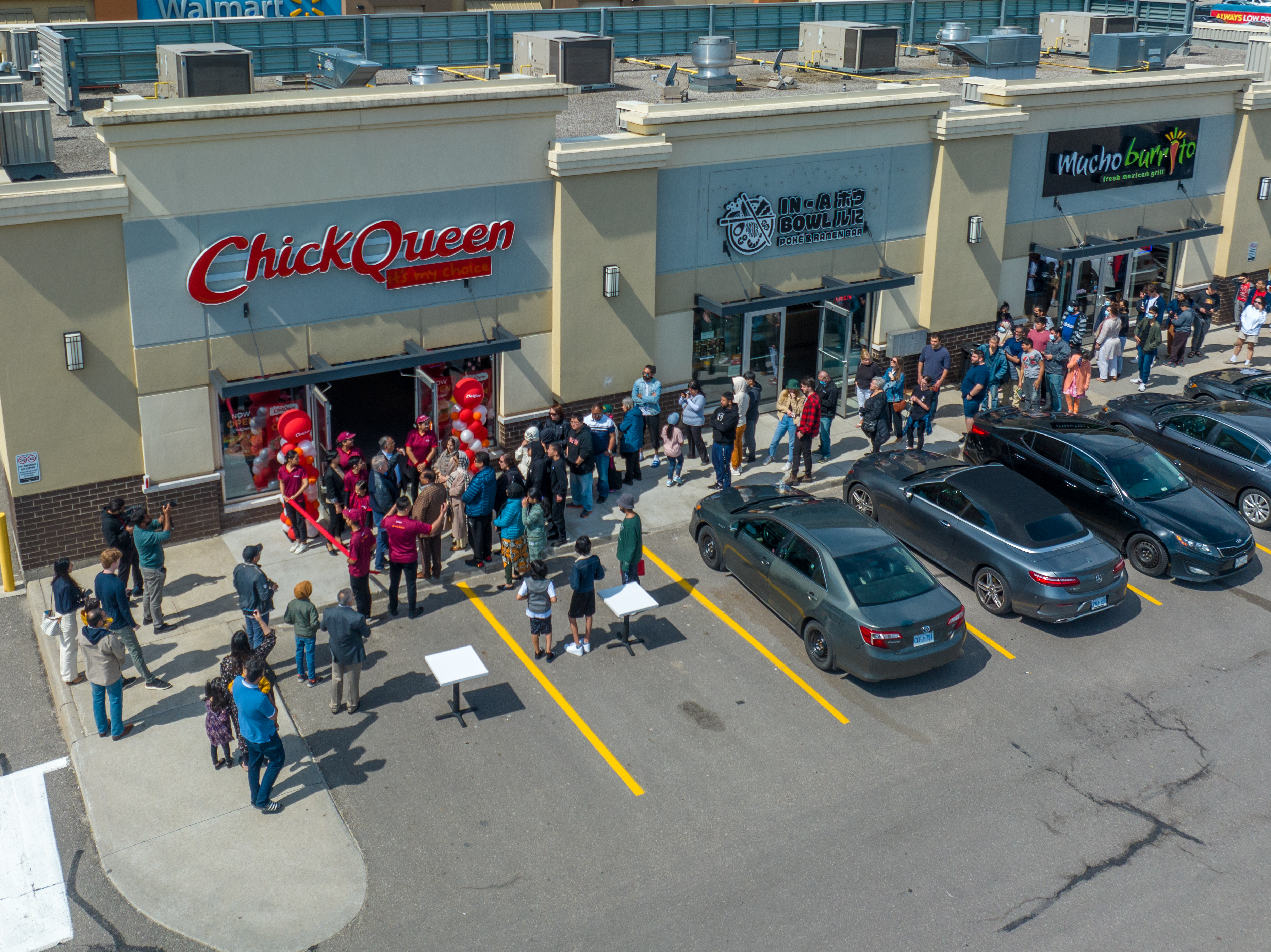 Mayor Rob Burton officiated the ribbon-cutting ceremony, an occasion that will go down in Oakville's history. The Mayor's enthusiasm echoed the sentiments of the crowds, who had been eagerly waiting since the crack of dawn to enjoy the much-anticipated fare. His presence underscored the significance of ChickQueen's expansion in the GTA, and the positive impact of new businesses in the local economy.
Since its inception, ChickQueen has been disrupting the fast-food market with its innovative approach to quick service and quality food. Known for its tantalizing menu and top-notch customer service, the franchise has been expanding rapidly across the GTA, with plans to continue spreading its wings even further.
"We are deeply humbled and thrilled by the overwhelming response from the Oakville community," said ChickQueen's Spokesperson. "This grand opening isn't just a celebration of our growth, but a celebration of our customers, who have been the key ingredient to our success. We look forward to serving our irresistible offerings to the people of Oakville."
With the successful launch of the Oakville branch, ChickQueen has proven itself to be a significant player in the fast-food industry. The message is clear – ChickQueen isn't just serving up chicken, they're serving an experience that GTA has fallen in love with. The successful launch of this location only further cements ChickQueen's status as a heavyweight in the region's fast-food industry.
As ChickQueen continues to spread its wings across the GTA, the food industry eagerly watches. If this grand opening is anything to go by, ChickQueen is setting the pace and rewriting the narrative of the fast-food scene.
For more information about ChickQueen, its menu, or upcoming locations, please visit www.chickqueen.ca.
About ChickQueen
ChickQueen is a fast-growing fast-food franchise renowned for its unique blend of quality, speed and customer service. With a commitment to serving fresh, flavorful food, ChickQueen is rewriting the narrative of the fast-food industry, one restaurant at a time.
Photos accompanying this announcement are available at
https://www.globenewswire.com/NewsRoom/AttachmentNg/e0680c46-b989-4008-888e-0d2c3f4c2aff
https://www.globenewswire.com/NewsRoom/AttachmentNg/25b675a3-704e-4662-9a29-26c85770ad78

CBJ Newsmakers