nesto Celebrates 5 Years of Revolutionizing the Canadian Mortgage Industry
MONTREAL, May 25, 2023 (GLOBE NEWSWIRE) — nesto, Canada's premier digital mortgage lender, proudly announces its 5-year anniversary, marking a significant milestone in transforming the country's property financing landscape. With a remarkable journey that saw nesto evolve from a broker to a full-stack lender, the company has achieved unparalleled success in record time. Now originating billions in annual mortgage volume, nesto is Canada's leading digital mortgage platform.
Since its inception in 2018, nesto has consistently pushed the mortgage innovation frontier in Canada:
nesto has built proprietary end-to-end mortgage technology (from acquisition, digital mortgage application and document center, advisor portal, underwriting portal, funding & capital market portal, and servicing).
nesto has established deep capital market capabilities, giving it direct access to mortgage funding sources to power nesto lending. A function led by respected industry experts Blake Dumelie and Ricardo Pascoe.
As a mortgage Lender, the company is innovating on mortgage products, bringing Canadians the first 150-day rate hold, the 'nesto low rate guarantee', and a depth of mortgage features to support Canadian's evolving needs.
Since 2022, nesto's technology has been made available to existing financial institutions with the nesto Mortgage Cloud. In a turn-key solution, the nesto Mortgage Cloud allows partners to streamline their mortgage lending operations and offer the distinctive nesto experience. IG Wealth Management is the first financial institution to benefit from the nesto Mortgage Cloud technology.
The brand consistently offers the best mortgage experience in Canada, maintaining a Net Promoter Score (NPS) score 5-10x better than banks.
Currently, the company employs a talented workforce of 310 individuals across Canada. This diverse team, composed of industry experts, technology innovators, and customer-centric professionals, continues to drive nesto's vision forward, revolutionizing property financing nationwide.
These monumental milestones have propelled nesto to the forefront of the industry. The company's success has been made possible through strategic support and the partnership of esteemed investors. nesto has successfully raised $165 million in three rounds of funding, with participation from prominent venture capital firms and financial institutions, including Diagram Ventures, Portage, NAventures (National Bank of Canada's corporate venture capital arm), BMO Capital Partners, IGM Financial Inc., Mike Paulus, and Mike Rowell.
Reflecting on this journey, nesto CEO Malik Yacoubi commented, "We are immensely proud of what nesto has accomplished in the last five years, becoming the fastest company in Canadian history to reach the stage of extended lender offering end-to-end mortgage experience. Our mission has always been to simplify and empower property financing, and we have remained steadfast in delivering on that promise. From our humble beginnings as a broker to becoming Canada's leading digital mortgage lender, our growth and success is a testament to the tireless efforts of our team, the support of our valued partners, and customers' trust since day one."
As nesto celebrates its 5-year anniversary, the company remains committed to driving innovation, fostering partnerships, and revolutionizing the mortgage industry for the benefit of all Canadians. With a strong foundation, a robust suite of digital solutions, and an unwavering dedication to customer satisfaction, nesto is poised for continued expedited success in the years to come.
For media inquiries or more information, please contact:
Alivia Massimillo
nesto
[email protected]
516-398-2513
About nesto: nesto is Canada's leading digital mortgage lending platform, with a dedicated team of qualified mortgage experts supported by advanced technologies. The company is on a mission to offer a positive, empowering and transparent property financing experience, simplified from start to finish to all Canadians. nesto is delivering on this mission by offering Canadians a leading digital mortgage experience and by empowering partner mortgage lenders to improve and streamline their mortgage lending operations with the nesto Mortgage Cloud.
nesto Celebrates 5 Years of Revolutionizing the Canadian Mortgage Industry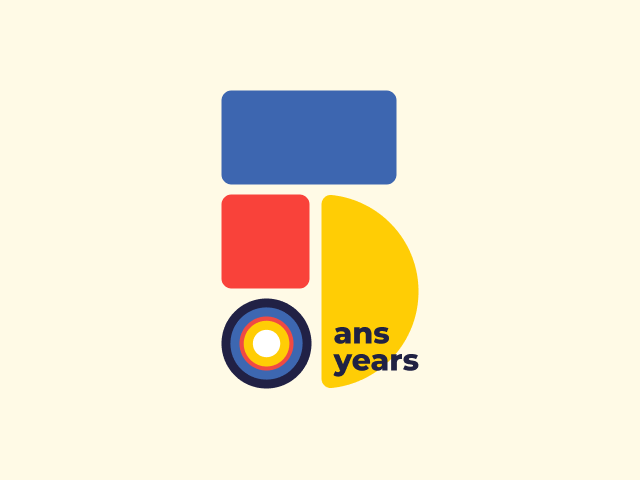 nesto is the mortgage company that has had the fastest evolution in history in Canada, offering a complete financing experience and handling billions of dollars in origination.
nesto's founding team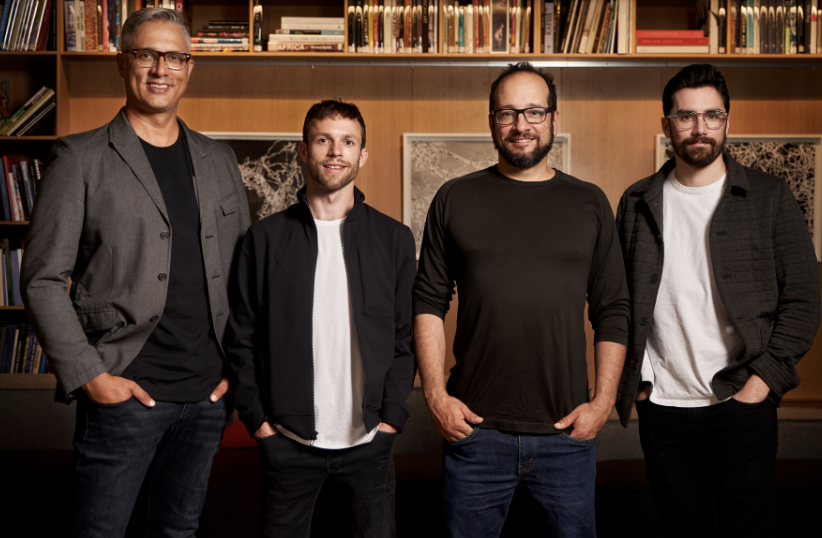 The founding team from left to right: Karim Benabdallah Co-Founder & CTO, Chase Belair Co-Founder & Principal Broker, Malik Yacoubi Co-Founder and CEO, Damien Charbonneau Co-Founder & COO.
nesto's online interface to find the best mortgage rates in Canada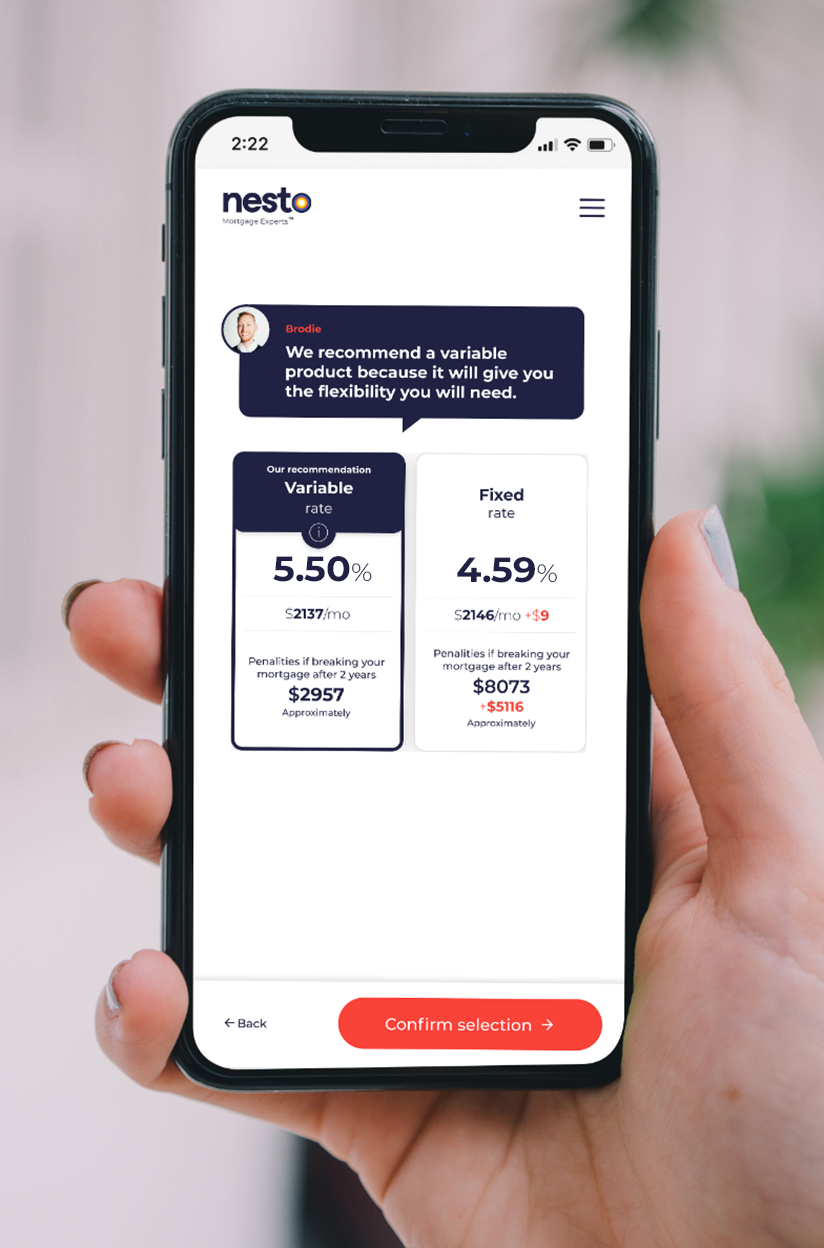 A few clicks to get your low mortgage rate guarantee.
Nesto Mortgage Cloud

nesto's technology is made available to existing financial institutions with the nesto Mortgage Cloud.
Photos accompanying this announcement are available at
https://www.globenewswire.com/NewsRoom/AttachmentNg/3184bd1f-ac39-4025-b8c6-7deca69a0cc5
https://www.globenewswire.com/NewsRoom/AttachmentNg/d14f2cc2-269a-4403-b129-c551f95ebe50
https://www.globenewswire.com/NewsRoom/AttachmentNg/972fa7bc-3fb6-4e83-a763-01649cc325c0
https://www.globenewswire.com/NewsRoom/AttachmentNg/ba6b9d0b-aa49-4c0b-9e5a-6f38c20cf9f6

CBJ Newsmakers